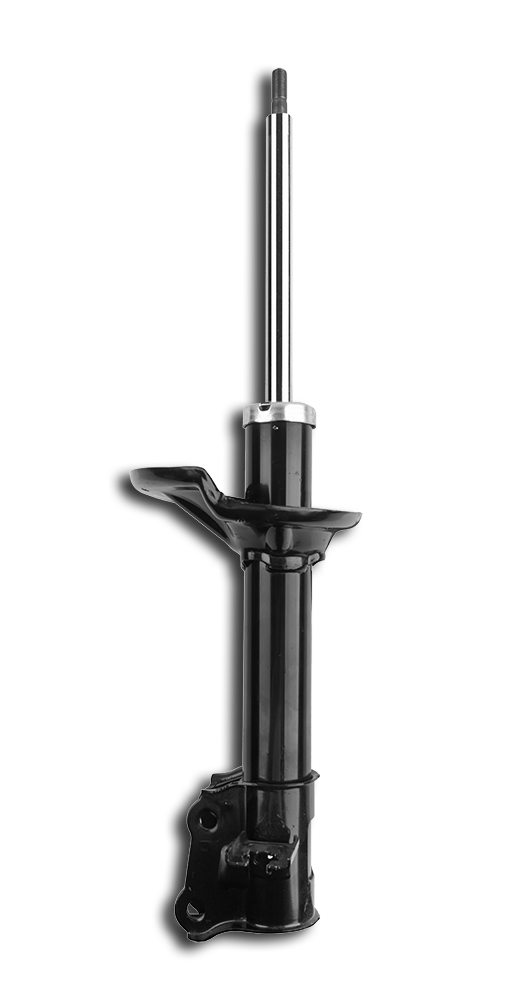 Overview.
GSF Car Parts started out way back in the 1970s, initially operating out of one half of a tumbledown shed in a Battersea salvage yard. However, since then, GSF has grown to become the largest independent parts supplier in the UK. Today, GSF Car Parts employs over 1,000 people covering all of the UK as well as Ireland. It operates over 65 stores and has a fleet of over 400 delivery vans. Its vast range includes typical service parts such as spark plugs, oil and filters as well as more technical clutch and engine management sensors. GSF also carries many of the world's top brands such as Brembo brakes, BOGE shock absorbers and Bosch wipers blades at low, low prices, in many cases costing up to 50% less than other retailers.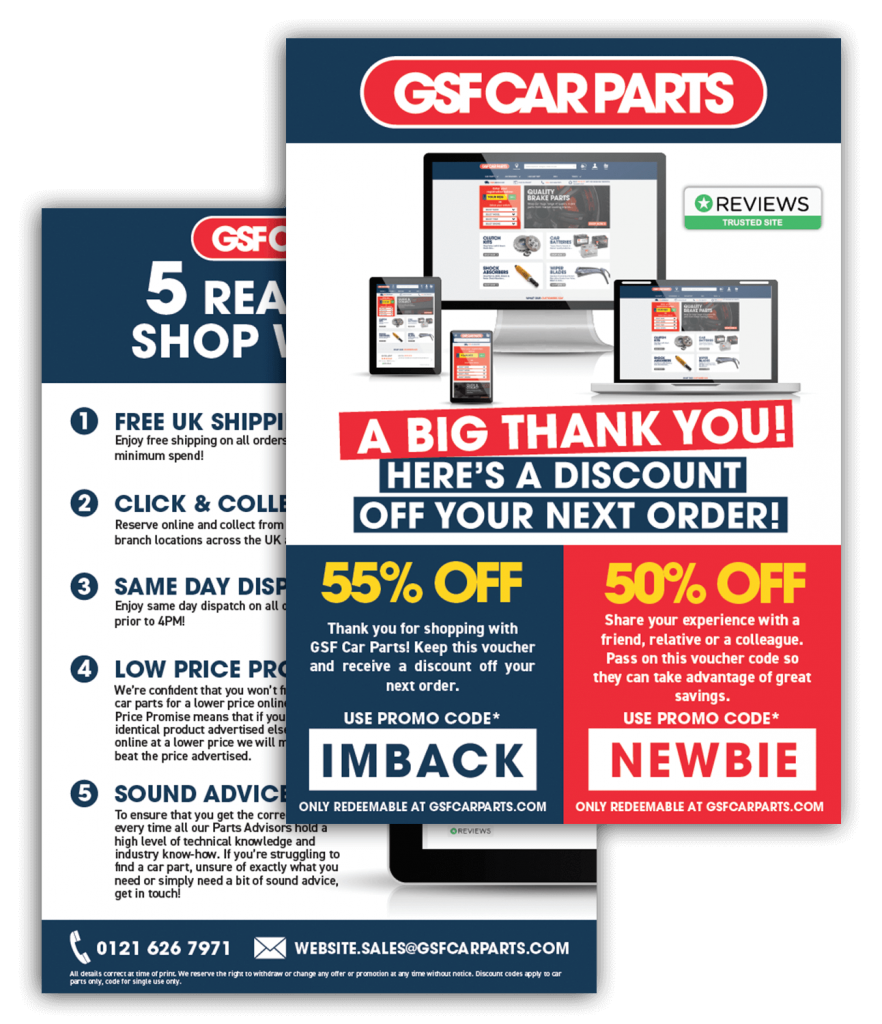 A way to increase retention and referrals.
Tasked with increase business generated, we set about designing a flyer that offered a discount code for everyone who placed an order with gsfcarparts.com. The flyer would be placed into the box by the dispatch teams before shipping for the customer to discover upon opening the package. One discount code would offer an incentive to repeat custom with GSF Car Parts, and the other would offer would encourage the customer to spread the word with a discount code for a friend.